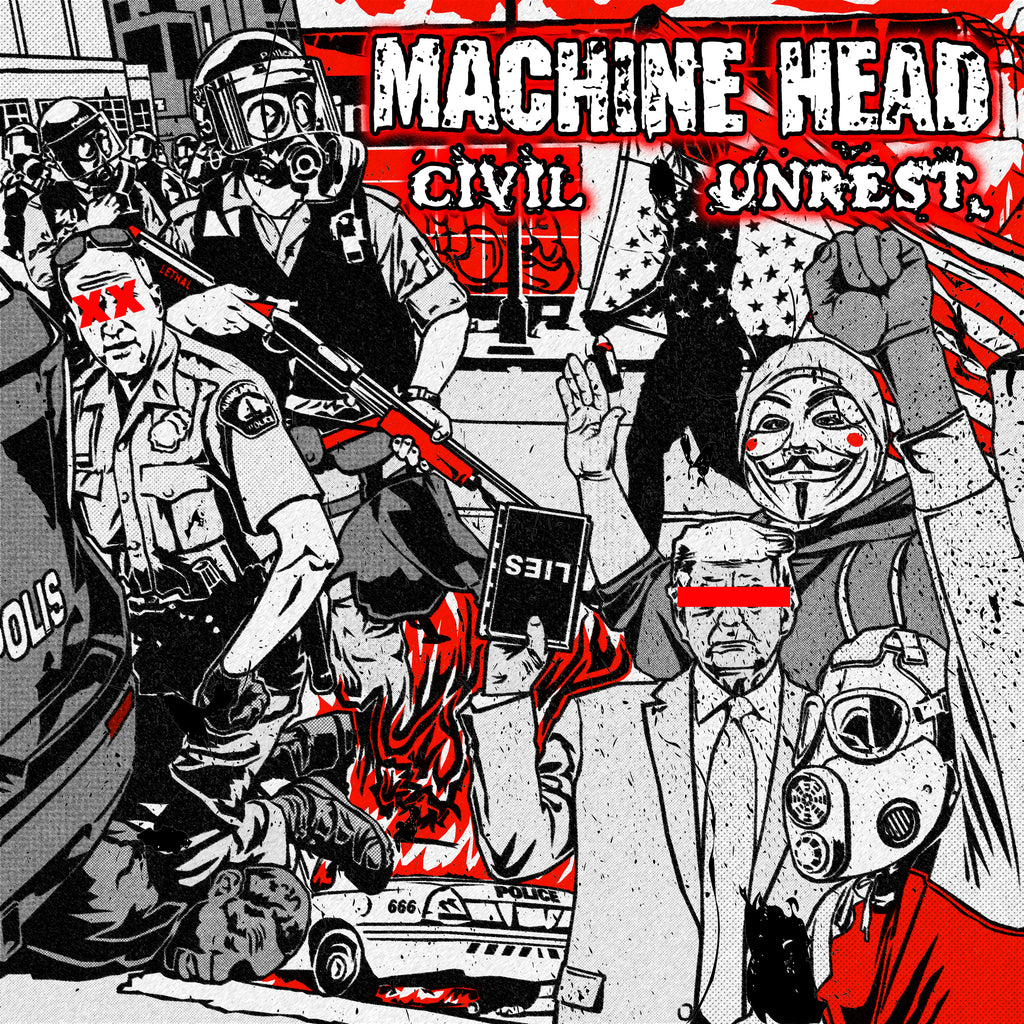 Civil Unrest (OFFICIAL 2-TRACK SINGLE)
$3.99
Track list:
1) Stop The Bleeding (Feat: Jesse Leach - Killswitch Engage)
2) Bulletproof
This pair of fierce protest anthems were both written days after the back-to-back murders of George Floyd and Ahmaud Arbery. They are not for the faint of heart. MACHINE HEAD are donating a significant portion of their streaming proceeds from 'Stop The Bleeding' to http://grassrootslaw.org, the organization representing George Floyd, Breonna Taylor, and Ahmaud Arbery.  
Available in WAV format in 24 bit, highest-resolution formats direct from Machine Head.
Out now on all digital platforms via Imperium Recordings X Nuclear Blast.
Both tracks were produced by Robb Flynn (Machine Head, Roadrunner United, Sworn Enemy, Dress The Dead) and engineered by Zack Ohren (All Shall Perish, Suicide Silence)at Sharkbite Studios in Oakland, CA, with the devastating mix being handled by long-time MACHINE HEAD collaborator and producer extraordinaire, Colin Richardson (Carcass, Trivium, Slipknot) , together with Chris Clancy at Audioworks Productions UK.  The tracks were mastered by Ted Jensen (Gojira, Deftones) at Sterling Sound. 

Cover artwork created by Strephon Taylor.
All files are 24-bit/44kHz.

WAV HD

WAV-HD are a high-resolution audio format (24-bit) for audiophiles to enjoy more than three times the fidelity of a standard audio CD. Be sure to check compatibility with your favorite software or portable player.

**To download, you must be on a desktop computer or laptop. Downloads will not work on mobile devices like an iPhone or iPad.